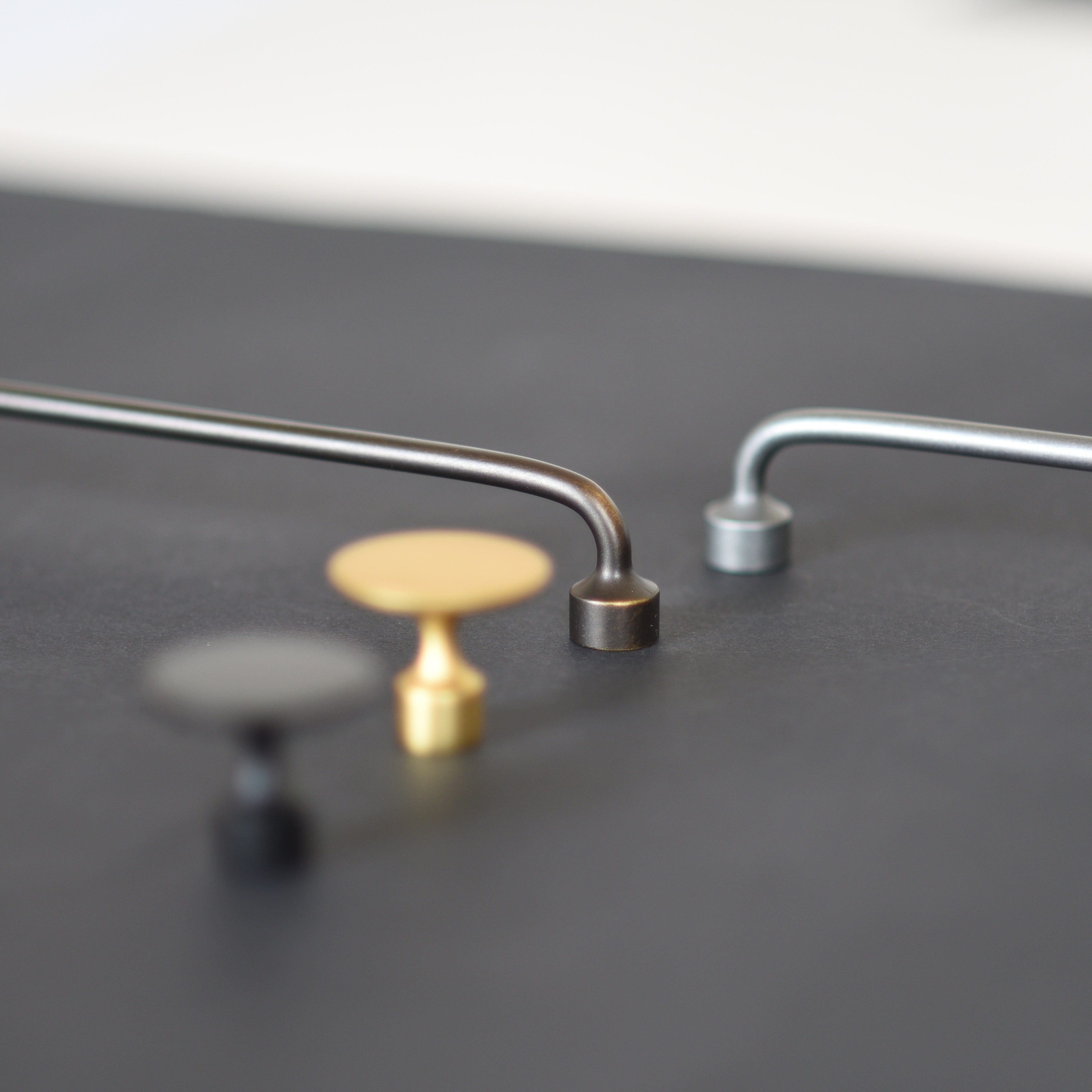 "Creative. Precise. Careful. His designs are characterized by their durability and intelligent use."
Viefe about Frank Person
studio for industrial design
fp.formgebung

fp.formgebung : Frank Person conceives, designs and develops serially manufactured products, e.g. furniture for indoors and outdoors and everyday objects. Its customers are manufacturers of consumer goods (B2C) and capital goods (B2B). The claim is an appealing and characteristic design language; and a self-explanatory and simple usability; good functioning, but not as dogmatic functionalism. Rather, the senses should be addressed.

Quality in the choice of materials, precise manufacturing, the longest possible service life and other ecological aspects are methodically incorporated.

In terms of design, Frank Person works with the aim of "reducing to the essentials" in order to achieve a conspicuous conciseness and longevity or sustainability from an aesthetic point of view as well.

The many years of cooperation with salespeople, designers and manufacturers and the resulting knowledge of different markets, materials and production methods are a decisive advantage.

Dipl. Designer (FH) Frank Person learned the craft of glass blowing before studying industrial design. Both training courses form a solid basis and enable in-depth access to design and manufacturing processes. The combination of new technologies and old handicraft techniques often results in symbioses that lead to surprising or innovative results.

Since Frank Person himself is a manufacturer of a cast-iron garden grill, he can empathize well with the complexity of a new development and market launch.

Through the critical view from the outside, curiosity, enthusiasm for successful designs and dealing with varied product fields, Frank Person is the right partner for your demanding and responsible product design. Just ask!
"I am convinced that it is important to reactivate the design approach that is based on an economically appropriate approach to aesthetics, use and production, in the sense of "beautiful, true and good".

This is a tightrope walk on the cutting edge between new and traditional technology as well as the innovative, surprising and familiar, well-known. It is both an opportunity and a challenge for the disciplines involved, such as developers, distributors and manufacturers.

As a responsible product designer, I see myself as a stimulus and mediator and I see my task as finding concepts to work out the essentials in order to develop products together with those involved that follow the principles of "good form", based on responsibility compared to future generations, technologically and ergonomically sensible and consistently sustainable."

Frank Person